11 Jun

Plastic Waste: An Inconvenient Truth for South-East Asia Region – What would work for us?

11TH JUNE 2020
3:00PM TO 4:50PM (SMT)
8:00AM TO 9:50AM (LONDON)

Watch at Facebook

Welcome note: Mr. David Thomas, Deputy British High Commissioner to Malaysia

Moderator: Dr S. Sri Umeswaran, Chief Executive Officer, ESECO (Circular Economy Expert)

Panel:

Youna Lyons, Senior Research Fellow with the Ocean Law and Policy Programme of the Centre for International Law (CIL), National University of Singapore (NUS), Singapore

Janet Salem, Economic Affairs Officer, Sustainable Urban Development Section, Environment and Development Division, ESCAP, Bangkok

Jacqueline Chang, Country Representative, Circular Economy Club, Malaysia

Czarina Constantino, National Lead (No Plastics in Nature Initiative), and Project Manager, Plastic Smart Cities, WWF Philippines

Quynh Nguyen My, Project Manager and Field Activity Lead of Plastic programme, WWF Vietnam

Kirana Agustina, Policy Specialist For Global Plastic Action Partnership, WRI Indonesia

Dr Shima Barakat, Director, Entrepreneurship for Sustainability Programme and Managing Director of Value in Enterprise, University of Cambridge
Dr Sri Umeswaran
Janet Salem
Youna Lyons
Jacqueline Chang
Czarina Constantino
Quynh Nguyen My
Kirana Agustina
Dr Shima Barakat
Independent views from International orgs, NGOs, researchers and innovators
Organiser: British High Commission Kuala Lumpur under the Blu Hope Campaign #APE World Oceans Week Campaign
Welcome note: David Thomas, Deputy British High Commissioner to Malaysia
Moderator
Dr. S.Sri Umeswaran is the founder & CEO of ESECO– Circular Economy Experts. 
A circular economy and waste management expert consultant. He holds a Master of Science in Waste Management & Environmental Management, and a PhD in Energy and Environment at the Malaysia University of Science and Technology (MUST).
ESECO was incorporated in March 2018, a pioneer circular economy consultancy & solutions provider in Malaysia. We are bringing digital revolution to the waste management and recycling by creating transparent, traceable material loops.
He is a Malaysian Delegate and Subject Matter Expert at UNEP (United Nations Environment Programme) Expert Group on Marine Litter and Microplastics. A panel member in various government agencies on environmental sustainability sectors.
Panelists 
Janet Salem has worked on circular economy at the United Nations for over 14 years.  Her current work, the Closing the Loop project, focuses on preventing marine litter in South East Asia. Janet's previous work focused on government and private sector partnerships in tourism, ecolabelling, education, gaming and TV, eCommerce and retail, venture capital and food systems. Janet set up the Asian Circular Economy Leadership Academy with Chulalongkorn University and the Low Carbon Lifestyles Challenge, which supports start-ups with circular economy business models in Asia. Janet has a Masters in Environmental Engineering from the University of New South Wales, Australia.
Youna Lyons is a marine policy analyst, trained in international law and oceanography and specializing in issues of ocean governance and sustainable management of the marine environment at the interface of sciences, law and policy with a focus on Southeast Asia (SEA). Current areas of research include pollution from marine plastics and the identification and management of marine sensitive areas in SEA. She has 25 years of professional experience and has been a researcher with the National University of Singapore since 2009. Youna is also a trustee and the Chair of ACOPS, a UK-based NGO with consultative status with intergovernmental bodies with a mandate on issues of marine environmental management.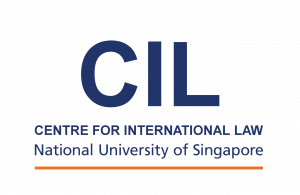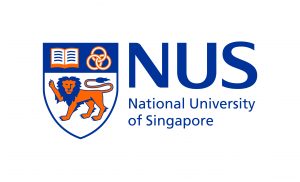 Jacqueline Chang is the Country Representative of Circular Economy Club, Malaysia
She has 16+ years of experience in all facets of global strategy and consultation, portfolio management, backed by finely tuned legal acumen. After she completed the University of Cambridge's Business Sustainability Management at the Cambridge Institute for Sustainability Leadership (CISL), she was recently back at CISL in the beginning of December 2019 after being selected to take part in the Sustainability Leadership Lab: The Plastic Challenge.
Prior to that, she is certified in the following areas: International Project Management – Project Cycle Management, Proposal Writing for Civil Society Organizations and Local Authorities by the European Commission, a Blue Ocean Strategy Practitioner and Principles & Business Models in a Circular Economy.
Czarina Constantino is the National Lead for World Wide Fund for Nature (WWF) – Philippines' No Plastics in Nature initiative, a WWF network approach to stop plastic waste leakage in nature by 2030 through elimination of unnecessary plastics; doubling reuse, recycling, and recovery; and ensuring the remaining plastic is sourced responsibly. She started her career as a Corporate Training Specialist in 2011 before transitioning into the environmental conservation work in 2013. From then on, she has been involved in various projects related to forest protection, biodiversity conservation, solid waste management, and entrepreneurship. She earned her Master's degree in Environment and Natural Resources Management – Major in Coastal Resources from the University of the Philippines – Open University and her Bachelor's degree in Psychology from the University of the Philippines – Diliman.
Quynh Nguyen My is a specialist in solid waste management in Viet Nam. Working with WWF-Viet Nam, she is a project manager and leads the field activities in Phu Quoc, Con Dao and Cu Lao Cham islands to engage multi-stakeholders into the joint effort of mitigating plastic waste, which includes advocating the local authorities to commit with WWF's Plastic Smart Cities program and promulgation of an action plan for better management, supporting schools to educate their students about plastic pollution, engaging businesses to reduce plastic waste in their operation, and promoting community-based collection system in remote areas.
Quynh holds a Master degree of Environmental Sciences from Graduate School of Life and Environmental Sciences, University of Tsukuba, Japan.
Kirana Agustina works as a Policy Specialist for Indonesia National Plastic Action Partnership where she parts of a global team and the Partnership in the implementation of the Global Plastic Action Partnership strategic plan to support the Indonesian government in achieving their target to reduce 70% of ocean plastic pollution by 2025. She has a scientific background in Marine Science and just finished her postgraduate program in September 2019 with Chevening Scholarship at University College London on Environment, Politics, and Society and researched on "Ocean Plastic, Politics of Scale and Indonesia's National Plan of Action". In October 2019, she joined eXXpedition Round the World, an all-female crew sailing voyage and scientific research on the mission of ocean plastic pollution with full bursary from International Maritime Organisation (IMO).
Dr. Shima Barakat, MBA is an entrepreneur, director and academic that has spent the last 25 years helping companies as well as governments and international funding agencies to improve their performance on sustainability.  She has personally mentored and supported over 200 entrepreneurs. Shima is one of the founders and the Managing Director of Value in Enterprise (ViE), the responsible business consultancy company.  At ViE, and in collaboration with the British Antarctic Survey (BAS), she designed and leads the delivery of the "People, Plastics and our Planet: Venturing for Solution" venture school where entrepreneurs, researchers, civil society and local government members work together to find innovative and implementable solutions to the challenges posed by plastic pollution. Academically, Shima has held an appointment at the University of Cambridge for 12 years. She is currently the Director of the Entrepreneurship for Sustainability Programme at the Centre for Industrial Sustainability. Her work focuses on global challenges, and the networks and education/training needs of entrepreneurs and their ventures in providing solutions to such big challenges.